Avis-Marie Barnes
is originally from Montclair, New Jersey and a BFA graduate of Howard University. She has appeared as characters in a number of television roles: 'Keenan and Kel', 'SeaQuest', 'Dawson's Creek', 'One Tree Hill' and most recently 'The Glades' on A&E network and'Army Wives' on the Lifetime Network . Films for television and movie releases include 'Jeepers Creepers' in the role of Officer Watson, starring Gina Philips and Justin Long. Visit
Avis-Marie Barnes' official website
for more on this actor!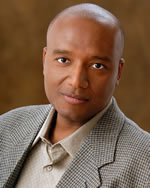 Lawrence Benjamin
has performed in film, television, radio, and stage. He has appeared in Columbia-TriStar's television show Sheena and performed in the SoulFire Theatre and Dinner Experience's production of Tony n' Tina's Wedding. He is currently an improvisational actor in various shows at Walt Disney World in Orlando. He has acted in, stage managed, and directed numerous productions throughout Central Florida. He recently acted in Jesus Hopped the A-Train at the Lowndes Shakespeare Center in Orlando. His directorial credits include Sisters, Beau Jest, and the world premiere of The Whirlwind Cometh: The Ocoee Story. Lawrence has also worked as a member of the Reichhold Summer Repertory Theatre Company in St. Thomas, Virgin Islands where he appeared in Smile Orange. Lawrence also co-wrote, produced, and co-starred in Package, an 18-minute Screen Actors Guild Experimental short film that premiered at the Brouhaha Film and Video Festival. Born in Brooklyn, NY, and raised in the Virgin Islands, Lawrence is a graduate of the University of the Virgin Islands.
Mark Daniel
is a versatile actor, comic and improvisor who grew up in The Islands, went to school in Tampa, and is now based in Orlando. Besides stand up comedy, Mr. Daniel has been working for many years in Entertainment at Walt Disney World. His many Disney roles include The World Showcase Players at Epcot and The Comedy Warehouse at Pleasure Island. He also performs in improv shows at The Sak in downtown Orlando. Currently Mr. Daniel is thrilled to be in the Opening Cast of the American Idol experience at Disney's Hollywood Studios.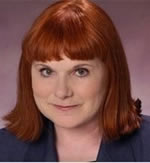 Gail Golden is an actor, director, and writer. Her screenplay, Give & Take, which is based on her experiences working in Entertainment at Walt Disney World, was an Official Selection (top 20 out of 500) at the Queens International Film Festival at the Museum of the Moving Image in NYC. Twenty of her plays for children have been produced by Young Audiences. Gail is the director of both a business theatre company, Dramatic Solutions, and the children's theatre company, The Wondermakers. Dramatic Solutions has performed business theatre for many clients since its start in 1998 -- including Walt Disney World, Tropicana, The Department of Labor, Florida Hospital, Nickelodeon Family Suites, and The Department of Defense at the Pentagon. Ms. Golden has done voiceovers for over 1,000 radio commercials and has performed on screen in films, soaps, prime time TV shows, and commercials. Her latest film, ACTION!!! will be screened in Buffalo in October at the Buffalo International Film Festival. She has worked in Entertainment at Disney World, Universal Studios, and SeaWorld.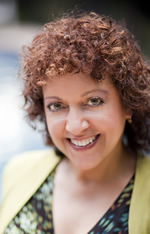 Mary Thompson Hunt
is an actor and improvisor whose many credits include Comedy Warehouse at Pleasure Island, Sak Theatre in Orlando, and performances on UPN, HBO, Nickelodeon, and Showtime. Ms. Thompson Hunt is also an Emcee who has worked on The Mickey Mouse Club and co-hosted with Maury Povich and Shaquille O'Neal. She has conducted interviews at Disney's Hollywood Studios with many celebrities including Billy Dee Williams, Leslie Uggams, Diahann Carroll, Aerosmith, John Amos, and Ben Vereen. Ms. Thompson Hunt has performed in industrials for many organizations including The Girl Scouts, Chrysler, the US Post Office, Procter and Gamble, and Better Homes and Garden. She has performed for Dramatic Solutions at the Eastern Management Development Center (OPM) and at UCF. She is also a voice over artist and was the voice at Epcot's Illuminations for ten years.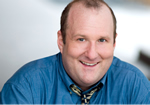 Mark Lainer
has worked with theaters in LA, NYC, Massachusetts and Florida, including Orlando Theatre Project, Mad Cow and Orlando Shakespeare Theater. He has worked for Universal and Disney and was a founding member of the improv troupe at Pleasure Island's Comedy Warehouse. His television credits include a recurring role on the syndicated series The Cape, a featured role in HBO's From the Earth to the Moon and recent roles on The Glades and Burn Notice. He's starred in award winning short films, TV commercials and many independent films (check imdb.com). He lives in Orlando with his wife, Linda Landry, and numerous critters.
Doug Legan Doug Legan is an Orlando-based actor originally from Seattle. With degrees in theatre, music, and dance from Washington State University, Doug studied and taught at the Director's Studio in Seattle and New York. On the west coast, Doug spent a decade appearing in musical and regional theatre before relocating to Florida in 1996. There, he performed in numerous roles at Walt Disney World and Universal Studios. He has played over 300 cities in 50 states. Doug can also be seen in a whole lot of commercials, corporate videos, television and film. He is blessed with a beautiful wife and two adorable daughters.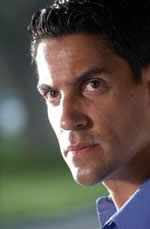 Juan Santos grew up in Puerto Rico and is now based in Orlando. He has appeared in many films, industrials, and commercials and performs regularly at Sleuth's Dinner Theatre. In addition to acting, Mr. Santos is a musician who specializes in drums and bongos. He is also a boxer and has a black belt in Tae Kwon Do.
Matt Horohoe

Richard Paul

Kate O'Neal

Christine Decker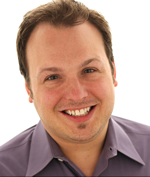 Joey Bucheker is an actor, director, choreographed who has performed throughout the country. Credits include; Off-Broadway: Tony n' Tina's Wedding. Regional: Hello, Dolly starring Carole Cook, Mame with "Days of Our Lives" stars Bill Hayes and Susan Seaforth, West Side Story, Chicago, Cabaret, 25th Annual Putnam County Spelling Bee, South Pacific, and Beauty and the Beast to name a few. Joey holds a BFA in Theatre Performance Studies from Niagara University and is the host of Cocktails and Cream Puffs, a top rated comedy podcast heard world-wide in 42 countries and growing. Joey has been with Dramatic Solutions/Wondermakers since 2004.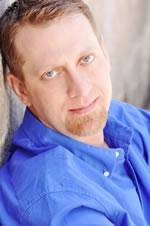 John Kreuzer is an actor as well as a singer and improvisor based in Buffalo, New York where he is a founding member of The Eclectic Improv Company. Mr. Kreuzer has appeared in numerous films and plays and he has performed for Comedysportz, The Wondermakers of Young Audiences, and Univera's 2 Smart 2 Start. He is also the lead singer in the rock group Jump the Shark.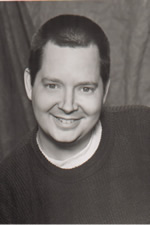 Scott Andrew Kurchak is an actor, director and writer who has worked extensively in both the US and Canada. Films credits include The Matthew Shepard Story and Philip Marlow-Private Eye. Mr. Kurchak has performed at many theatres in NYC and Buffalo and is currently working at the Smile Theatre in Canada. He is a founding member of the Buffalo Infringement Festival and has given many performances with Theatre of Youth, The Wondermakers of Young Audiences, and Univera's 2 Smart 2 Start.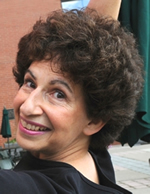 Joy Scime has been with Dramatic Solutions and Wondermakers for the past ten years. She has performed in theatres throughout Buffalo and the Western New York area and is a founding member of Playback Theatre of Buffalo. This past year, she received an Artie nomination for Best Supporting Actress in a Play for her portrayal of Clytemnestra in Electra. As a playwright, she was awarded the American College Theatre Festival's Regional Playwriting Award for her play, "The Hardware Store." She has appeared in a number of independent films and can be seen in the Keanu Reeves film, "Henry's Crime." She is the Producer/Director of the video documentary "Buffalo And All that Jazz," a history of jazz in Buffalo, New York.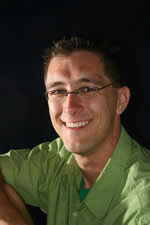 Brian Tabak has performed with the Wondermakers since 2005. He is the assistant creative director of Buffalo ComedySportz, and has performed in over three hundred shows with them. Brian has appeared in Univera's 2 Smart 2 Start program, and can occasionally be found gracing the stages of local Buffalo theatres in some play or another. He holds a Master's degree in Creativity and hates pickles.
Peter Jaskowiak

Alisse Sikes

Richard Satterwhite

Dale Fischer